I look forward to the purchase of my next hand-made pipe from Steve.  I don't know what shape or finish we may decide upon but I do know that it will be one fine smoke.  I encourage you to contact Steve and see what I'm talking about.  Good Smoking. 

B.N.

Mr. Bruce Plumb runs this site, he has a great collection  of high grade vintage pipes for sale and trade. Bruce has been so kind to me and a God send to my craft.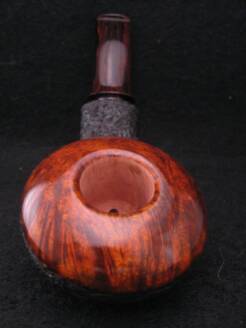 I am fortunate enough to own two Steve Liskey pipes.  His selection of briar, hand-cut stems and attention to detail have resulted in pipes of outstanding quality and striking good looks.  Both pipes have broken in effortlessly and smoke as good as they look.  Steve will tell you that he isn't happy until you are happy with the pipe.  It's hard to find customer service and focus like Steve offers.

He has extended an open arm to introduce me to a new world that I didn't know existed. I owe him everything. If you have questions, stories, or pics to share, then may I suggest you visit his site!